Analog Heaven New England Meeting
April 17, 2004 - Bolton, Mass. — Organizer: Eric Crawley
A Few Photos From The 2004 Gathering
Click here for photos from the 2005 Meeting
Photos by John Terrey —For more synth photos & info: Old Tech Vintage Synth Site
The group, rear, left to right, David Wilson, James Amore, David white, Ben Karnavas, Charles Terhune (CRT), John Terrey. Front, John Hajeski (Busyditch), Eric Crawley, Steve M. (Revtor), Dean Stiglitz (with Gwynne), Mark Rachinsky and Steve Witham. (Romona was the photographer for the group photo.)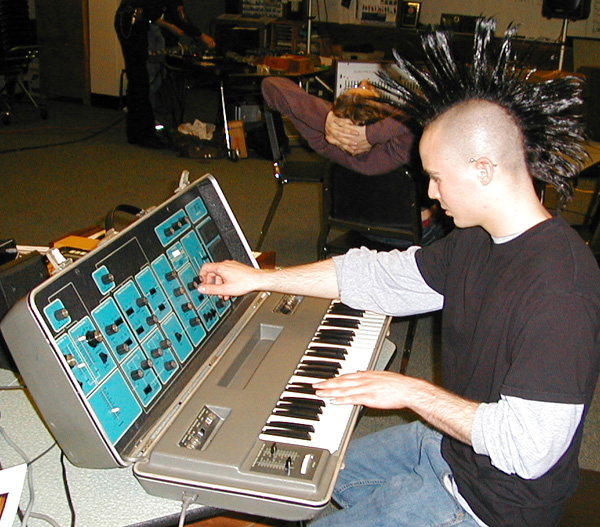 Ben Karnavas at John Terrey's Moog Sonic Six.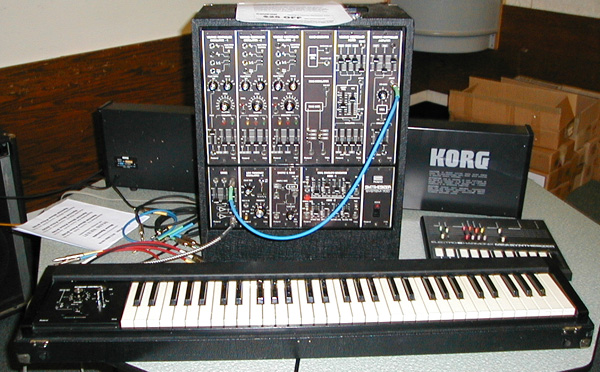 David White's Roland 700 Laboratory model.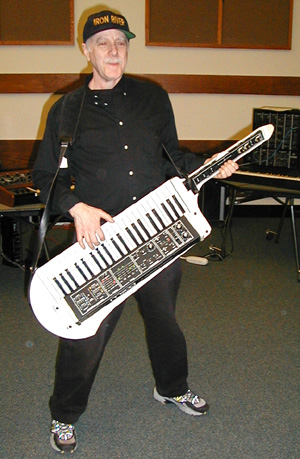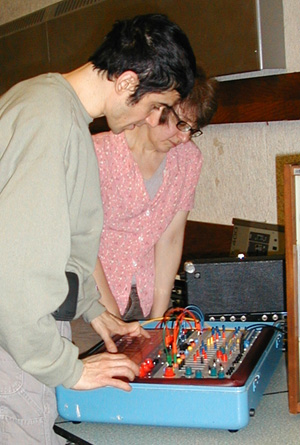 Left: David White and his Moog Liberation. Right: Mark and Ramona with Eric's Buchla Music Easel.
Dean with an Evolver and Revtor with a CS01.
David Wilson and the New England Synthesizer Museum's Electrocomp 400/401. David also brought the museum's EML-101, EML-200 and EML-300. EML was well represented since John Terrey brought his EML-500.
Oscar.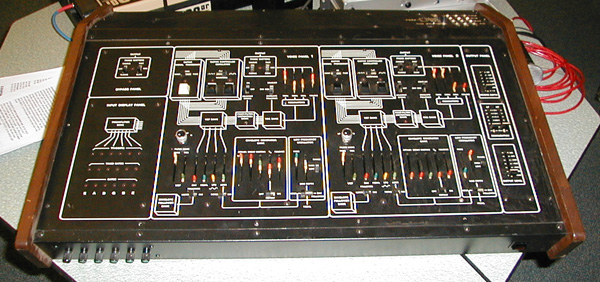 The one-of-a-kind ARP Guitar Synthesizer.
---
Old Tech Home Old Tech Synth Site Home
Old Tech - Books & Things, P.O. Box 803, Carlisle, MA 01741
Tel: (978) 371-2231; Fax: (978) 371-7129; Email: jvt@oldtech.com
John V. Terrey, Proprietor
The information on this site is believed to be correct, however, use at your own risk.
Copyright 2004 John V. Terrey. Unauthorized use of any of the contents is in violation of copyright law.
Site designed on Macintosh computer using GoLive, ImageReady, Filemaker, Photoshop.
Scanner: Agfa T-1200. Camera: Agfa CL50.