Old Tech - Vintage Radio Site
The Barn Construction
First Floor Deck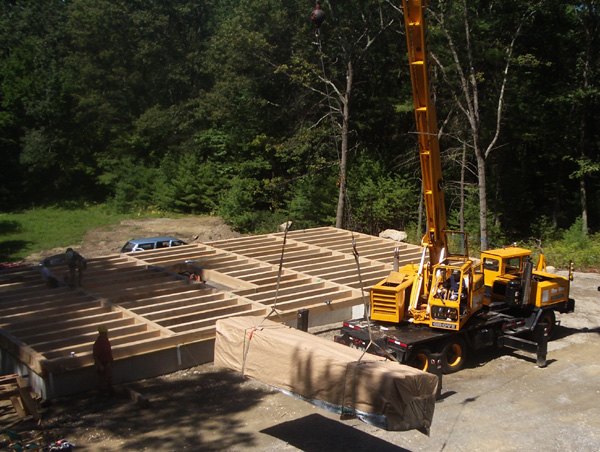 The 2"x 6" decking is moved closer to the barn.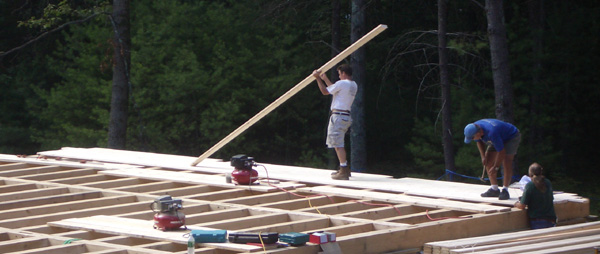 The first of 2,160 square feet of 2" x 6" tongue and grove decking is cut to length and nailed.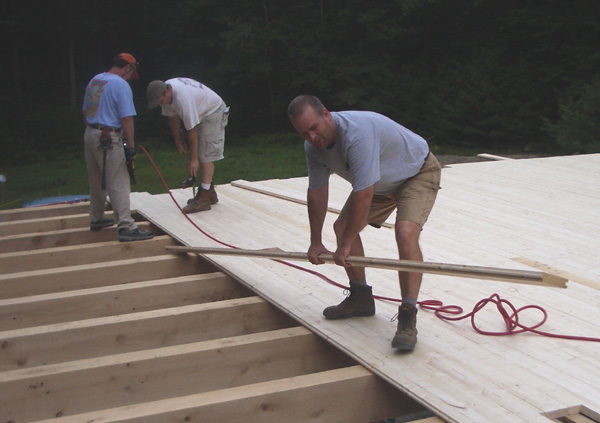 There's lots of these!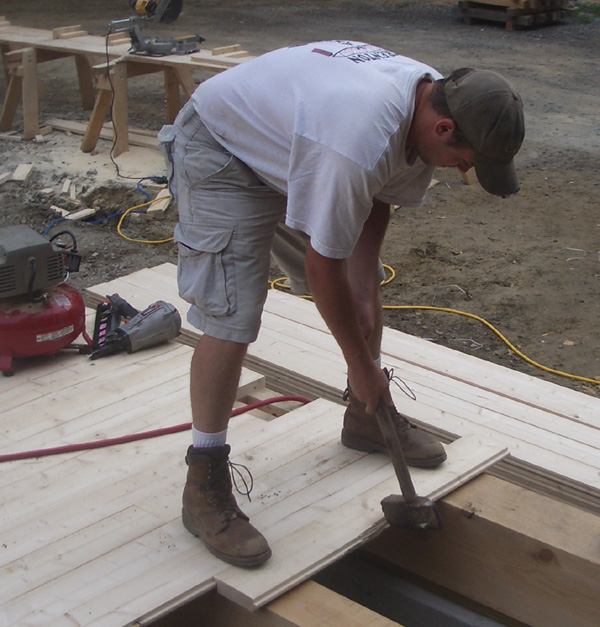 Getting the joints tight.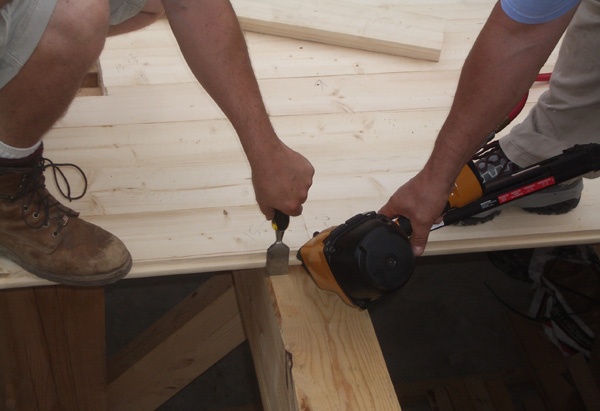 A nail gun comes in handy.

It was a bit warm today.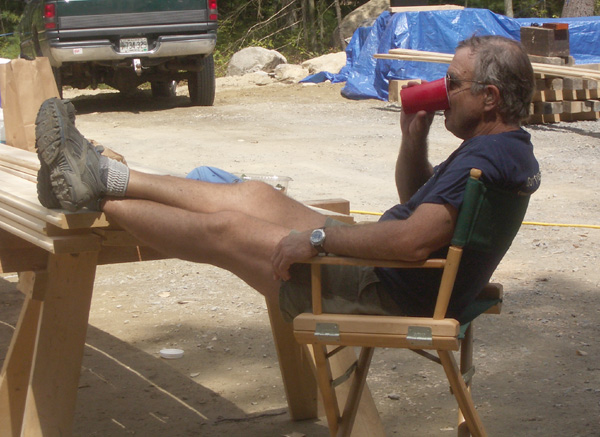 The boss relaxed, too.

Meanwhile, in the woods... the story was that the dryer broke at the motel.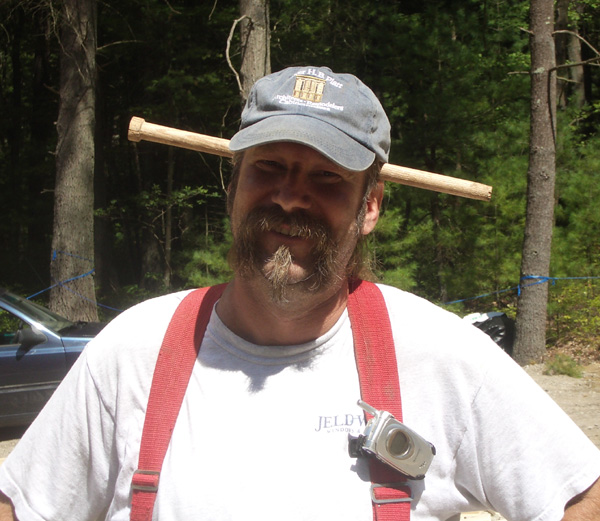 Then, Wayne arrived, a bit peg headed!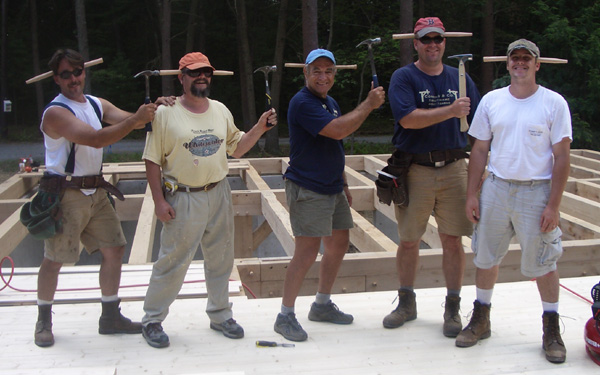 It was catching! The crew may never be the same again.

Decking was about 80% complete at the end of the second day.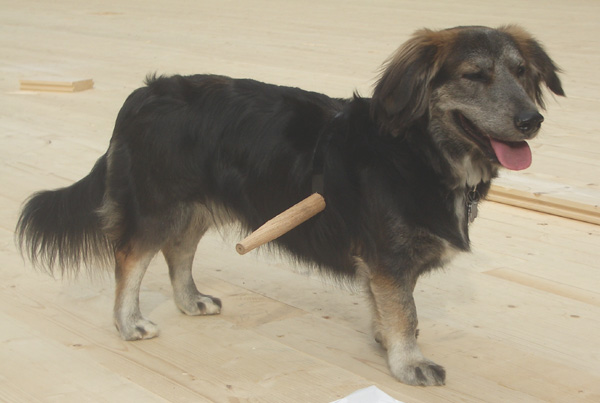 Not to be left out of the high jinks, Taz sported a peg the next morning.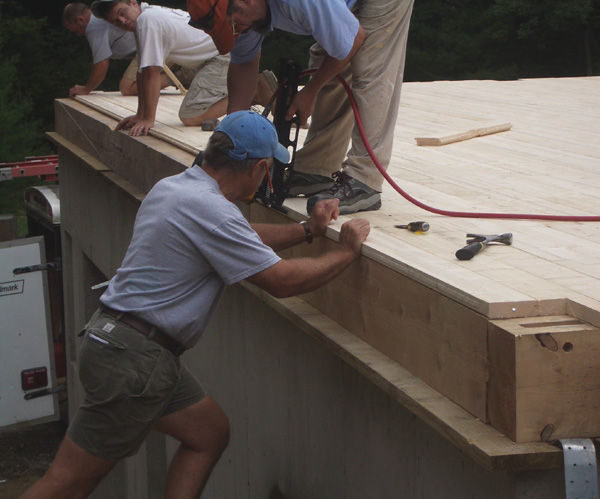 Finally, the final deck planks are put in place.

The 36' x 60' deck is ready for the timber frame.