Old Tech - Vintage Radio Site
The Barn Construction
Main Frame — Raising the First Bent.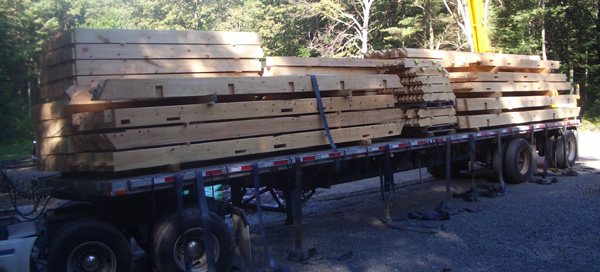 A replay of the first day... the truck arrived with the balance of the timber frame.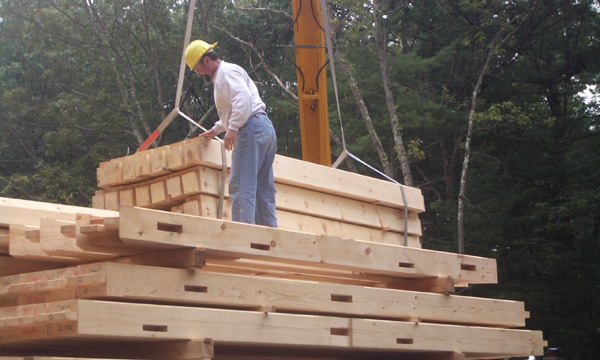 Rick C. straps the timbers for lifting by the crane.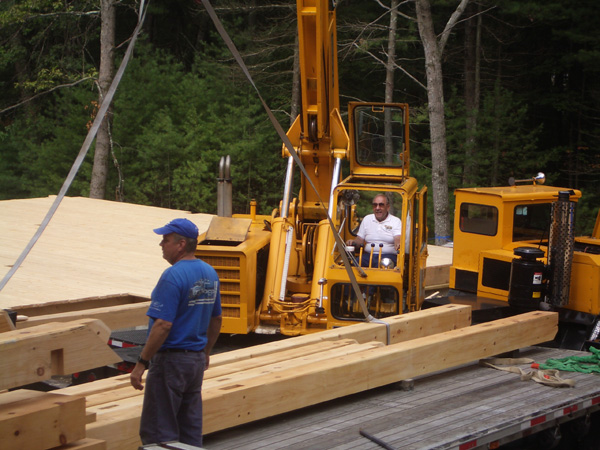 Gene L., crane operator, carefully lifts the longest of the beams from the truck.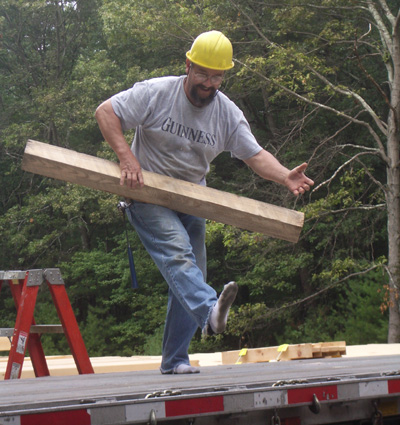 The last of the timbers are unloaded and Rick C. demonstrates another of his talents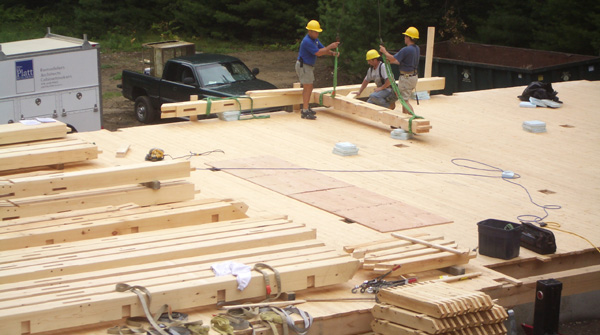 The bents are build on the barn deck to be raised later. Start with an end post and a second floor joist.

Another post is added.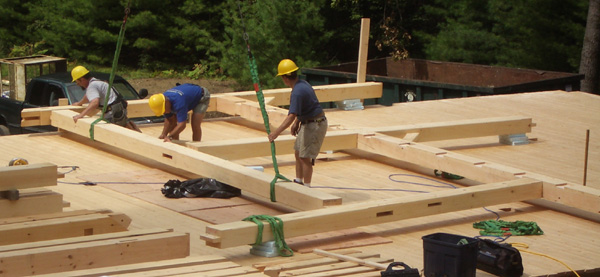 A horizontal beam is added.

The bent is nearly complete. This is a queen post type.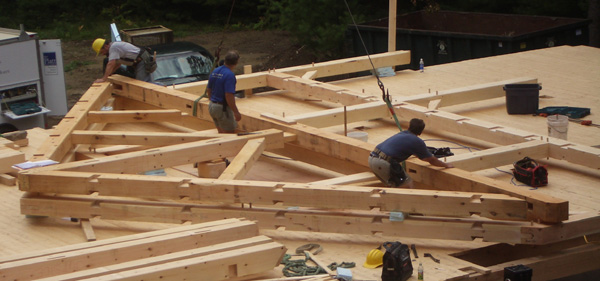 Another bent is about 1/2 half done. This one a king post type giving a clear span on the second floor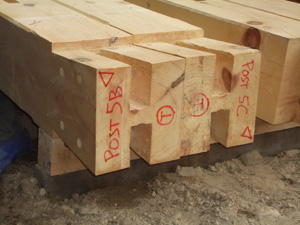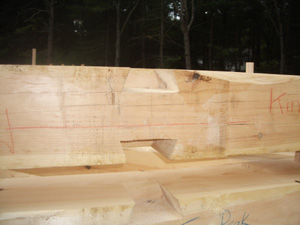 A close-up of some the joinery. Left is the top of a post. Right shows the dovetail joints for the roof purlin.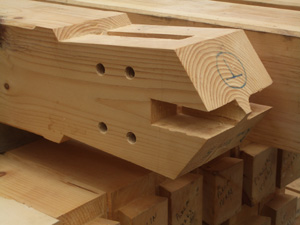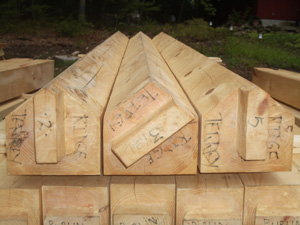 Left is the top (ridge) end of a post for the king post bent. Right are ridge beams.
Note the mortises on the posts on the left and the tenons on the ridge beams.
They will ultimately fit together at the ridge of the barn.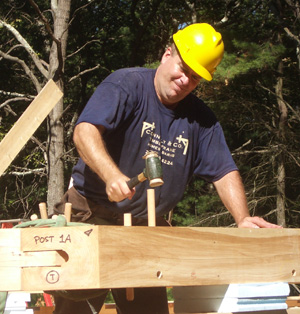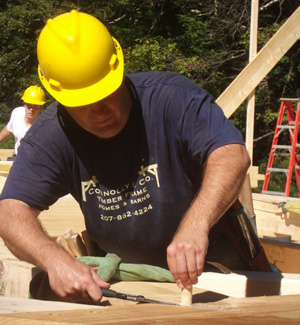 Chris hammers a peg and then cuts it flush.

Three bents are complete and the first is ready to be raised.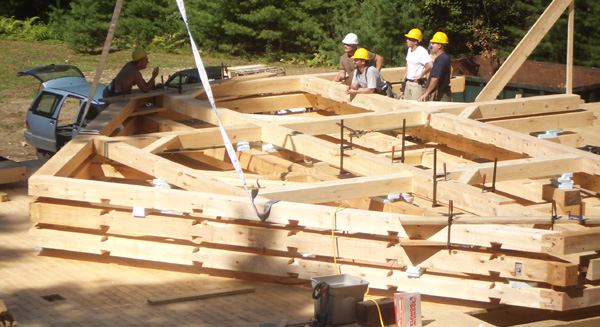 But first, instructions from John.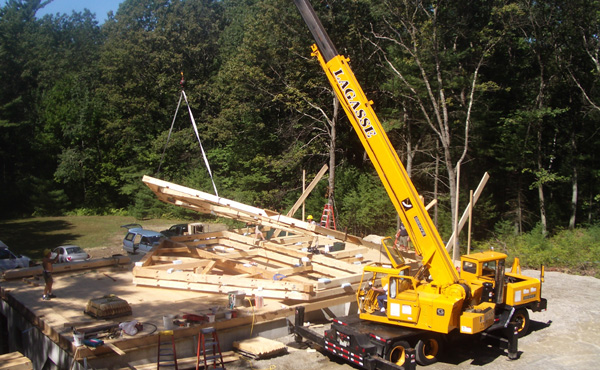 The first bent is on the way up.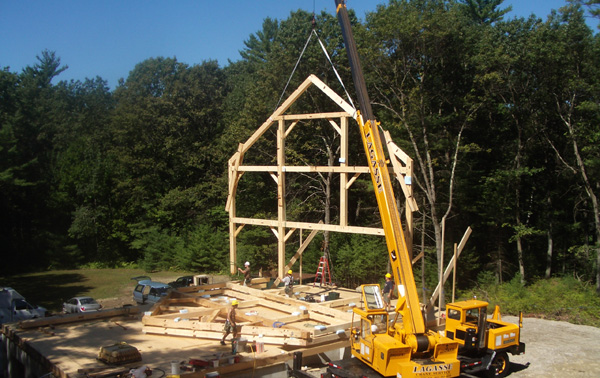 The first bent is vertical and is being moved into position on the end of the deck.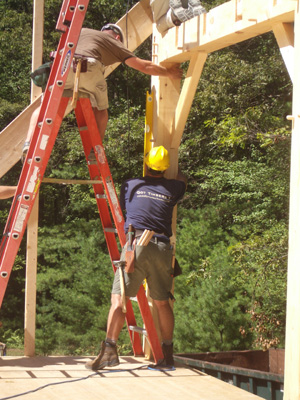 Lets make sure all is plumb.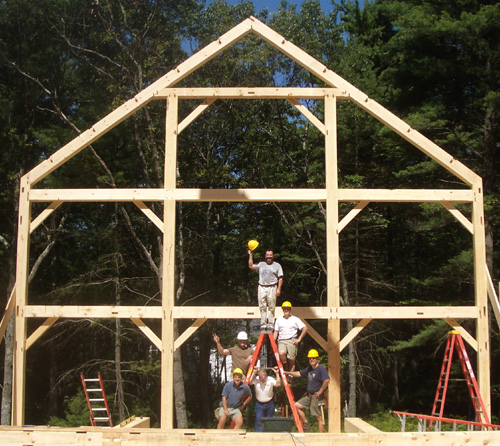 Cheers from the crew. The first bent is complete. Only five more to go.