Old Tech - Vintage Radio Site
The Barn Construction
Basement Frame.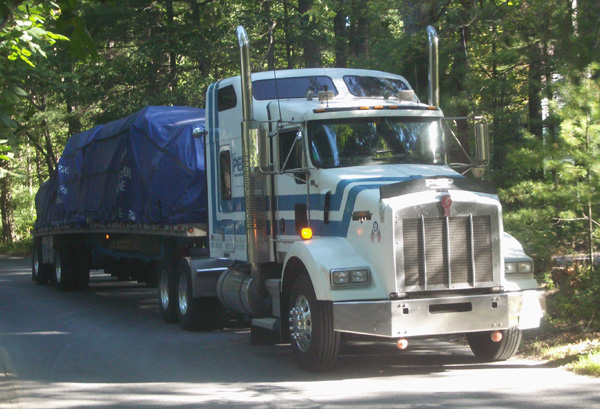 The timber frame for the basement level arrives by truck on Monday, August 14, 2006.
Turning into the drive was a bit dicy, but ultimately successful.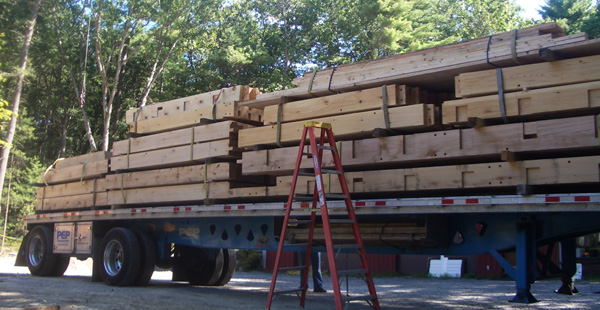 A full load on the 48-foot traliler.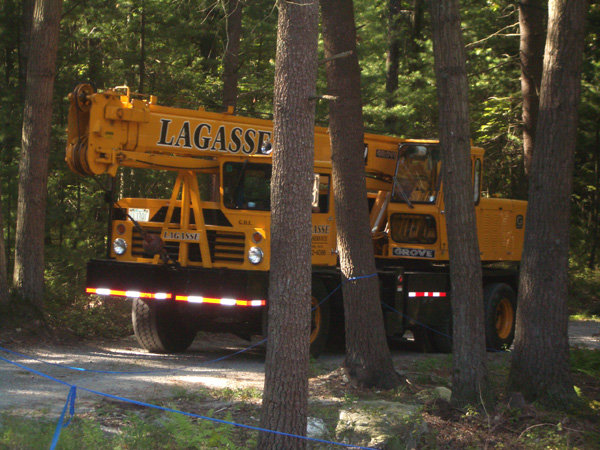 The Crane also arrives on time.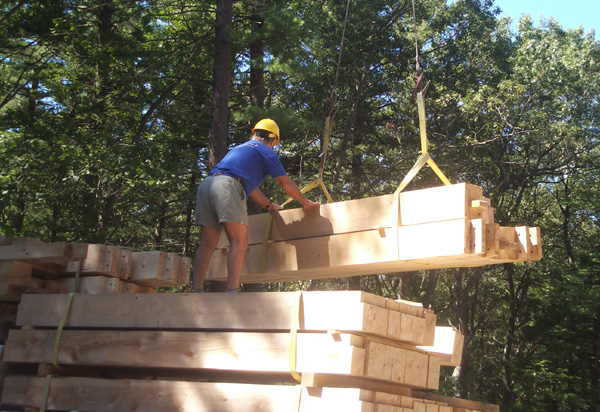 John guides the unloading of the first of the timber frame.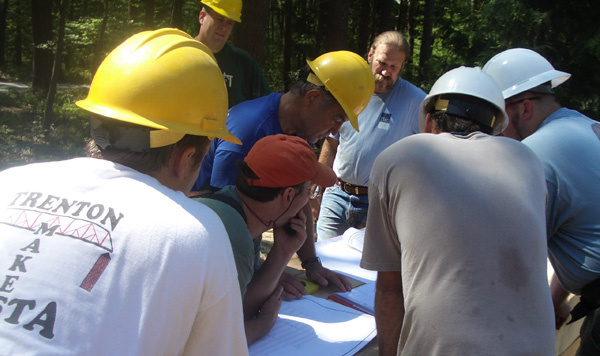 Perhaps we should look at the plans first!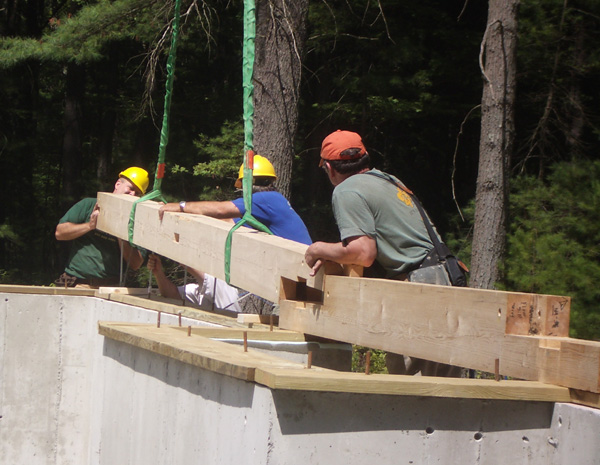 The first two beams are put in place.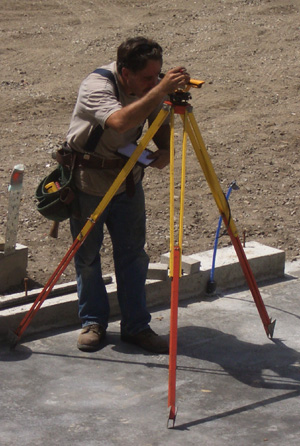 Let's make sure all is level!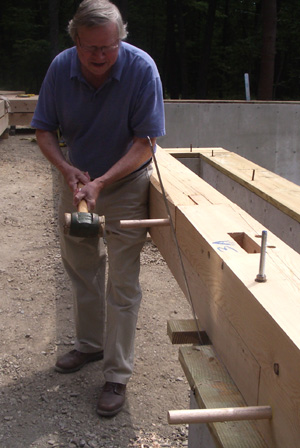 John & Sarah drive the first pegs!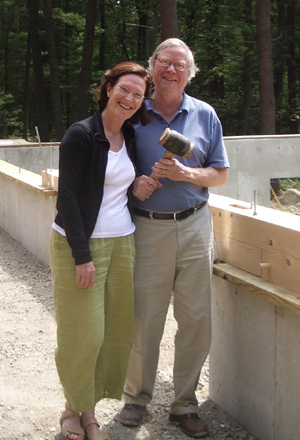 Mission accomplished.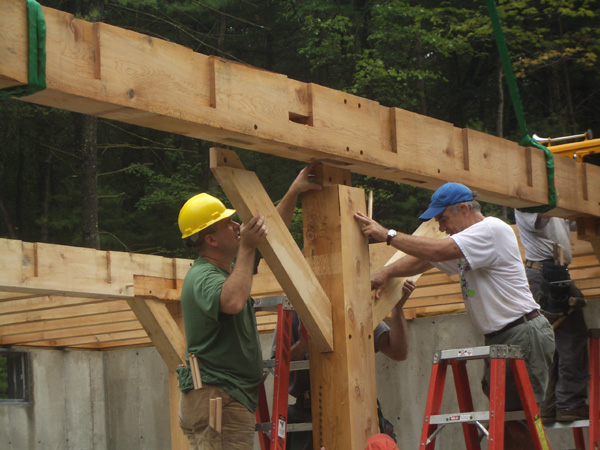 Dropping one of the basement beams into place over the posts and braces.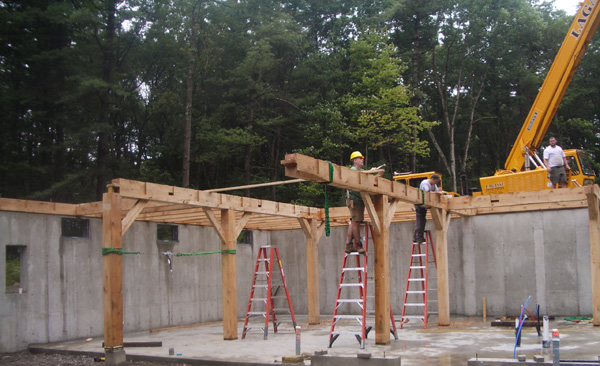 A view inside the walk-in/drive-in basement.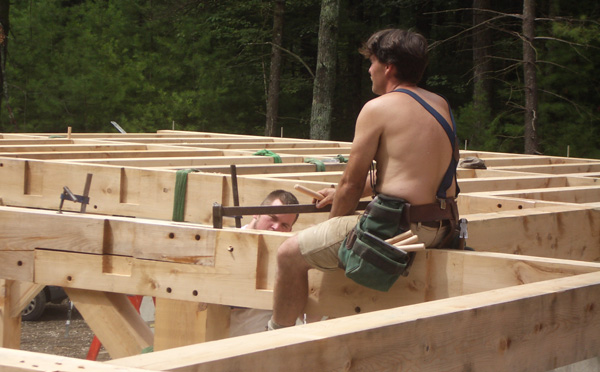 The pegging crew at work.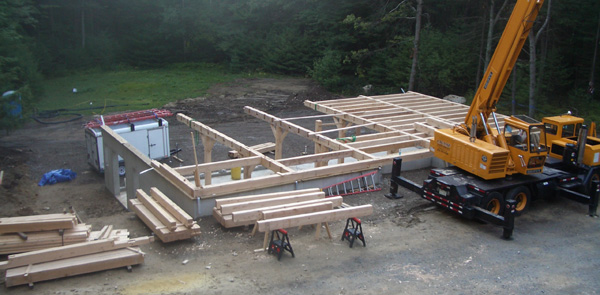 At the end of Day 2, about 1/2 of the basement frame is complete.

Placement of one of the floor purlins.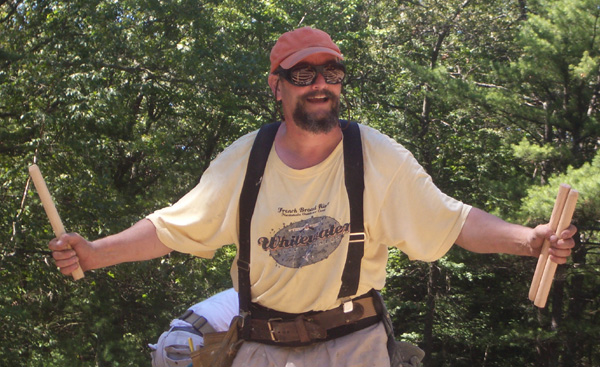 Pegs seem to get to this guy (Nat C.)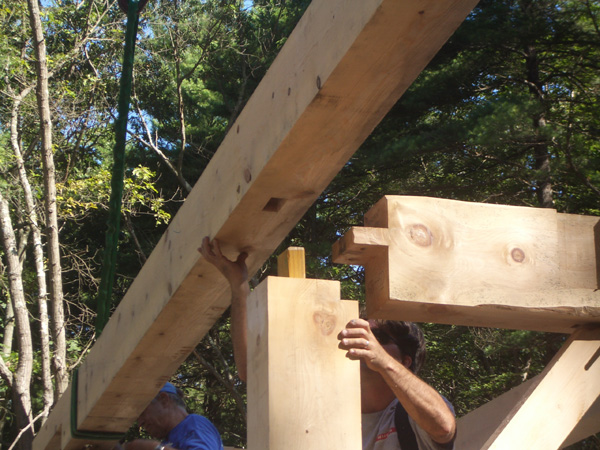 A rear sill is placed.... will it fit?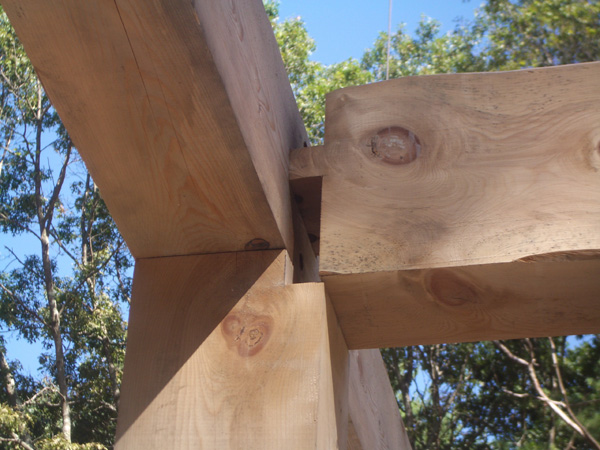 Success... it fit!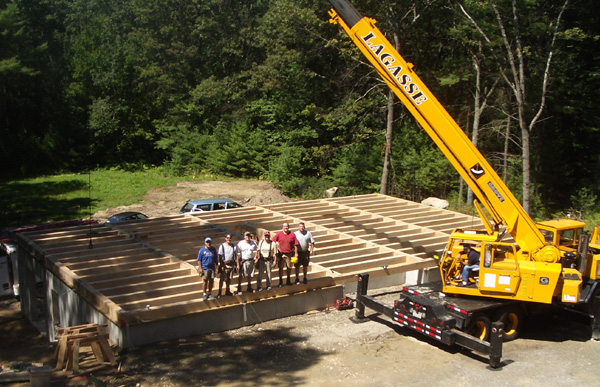 The basement frame is complete.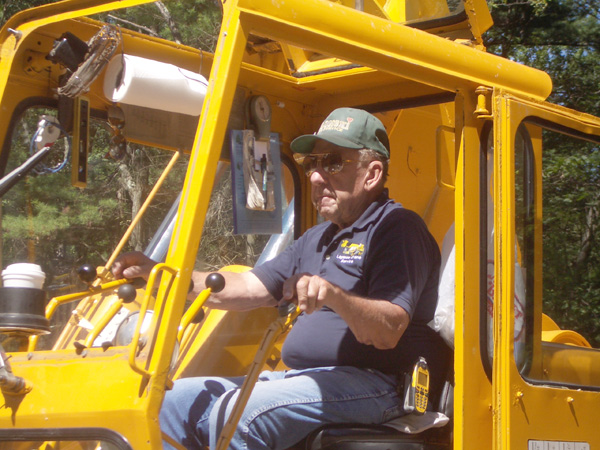 Gene L., the crane operator, is an important member of the crew.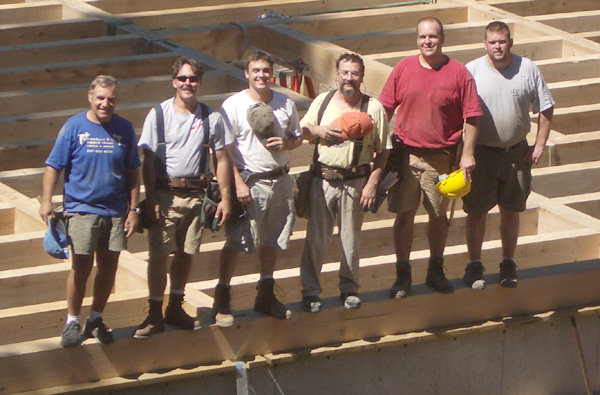 The timber raising crew, l to r, John, Rick A., Nat, Rick C., Chris & Matt.