Old Tech - Vintage Radio Site
The Barn Construction
Main Frame — Raising the Final Bent.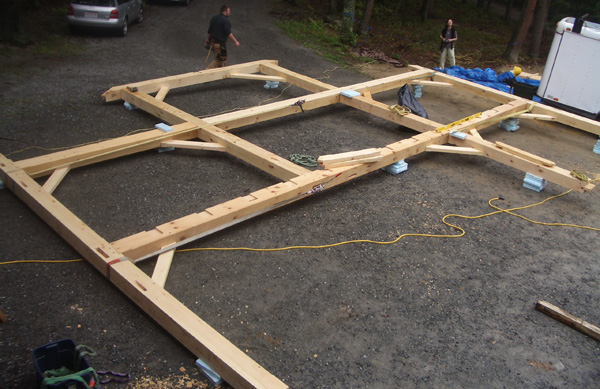 The final bent, number 6, is constructed on the ground next to the barn.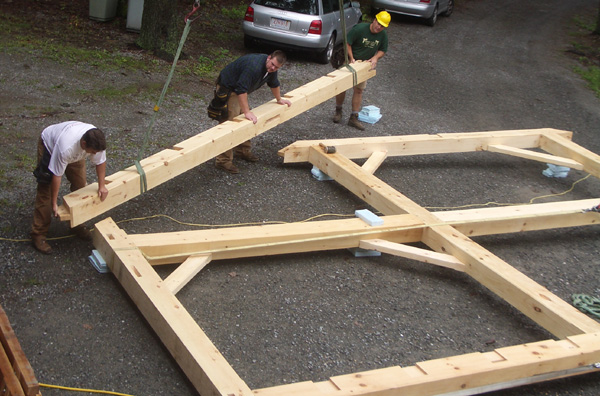 A roof rafter is positioned.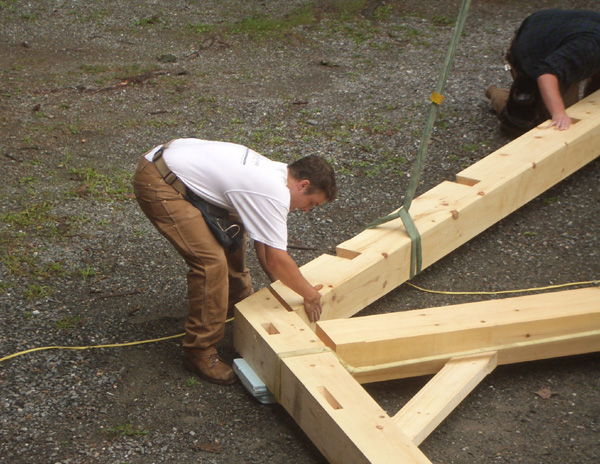 The joint at the ridge is aligned.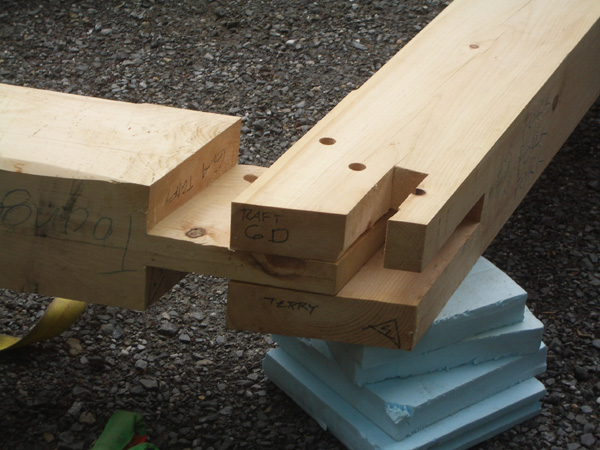 A closeup of the joint at the ridge.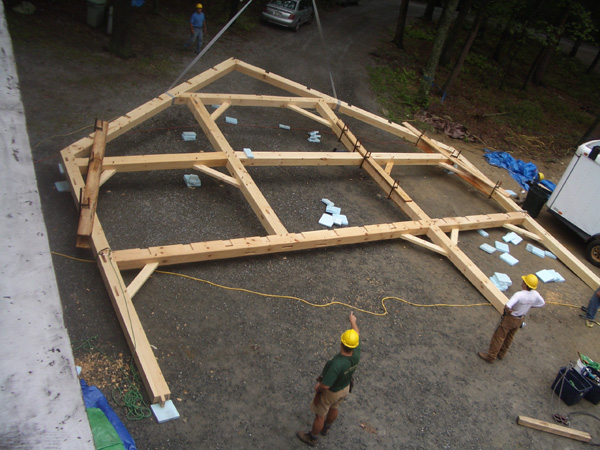 The final bent is ready to be raised.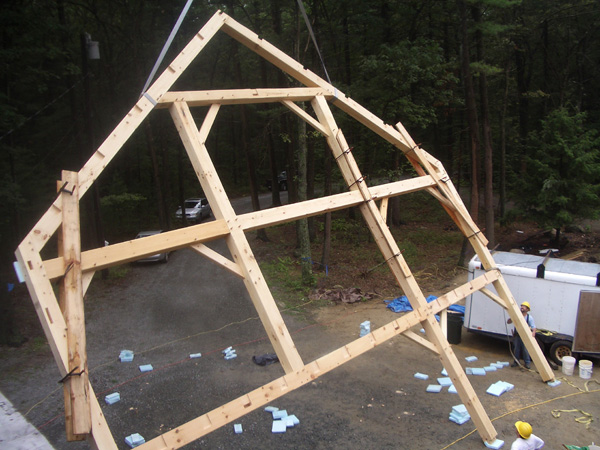 Up it goes.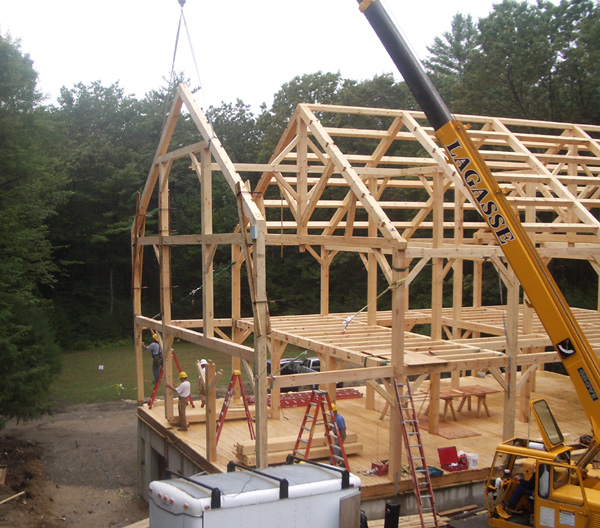 Bent number six is put in position.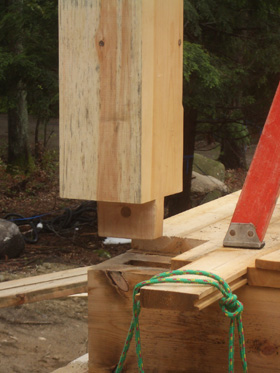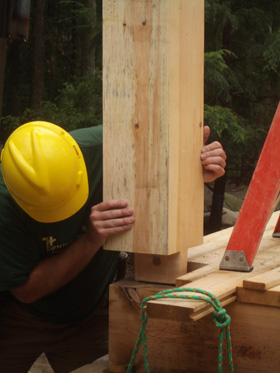 The tenon on the bottom of a post is placed in the mortise in the floor deck.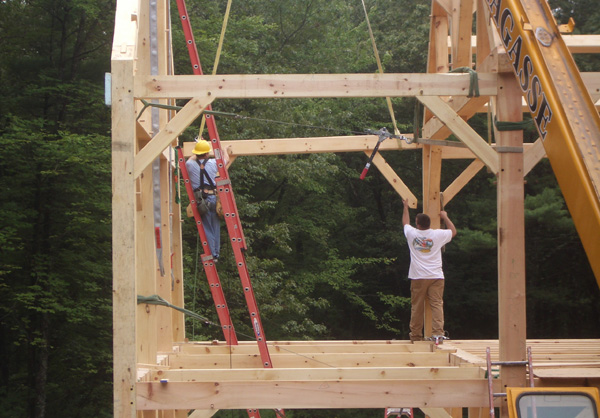 The connectors and braces are placed. Again a comealong is found very useful.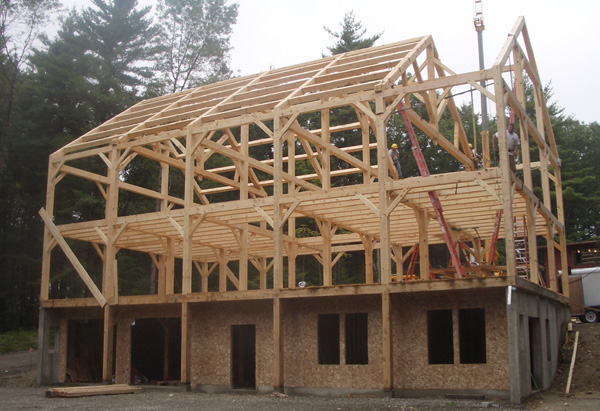 The frame is ready for the final set of roof purlins and the ridge beam.
The purlins are raised and....
...positioned on the roof beams.