Old Tech - Vintage Radio Site
The Barn Construction
Main Frame — Topping Off the Barn!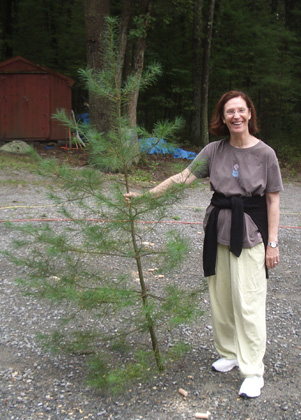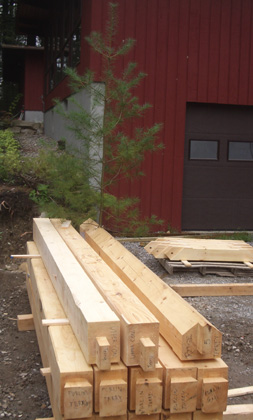 John and Sarah cut a sapling to be placed on the final ridge beam.
The ridge beam (with sapling) and purlins are seen in the right photo.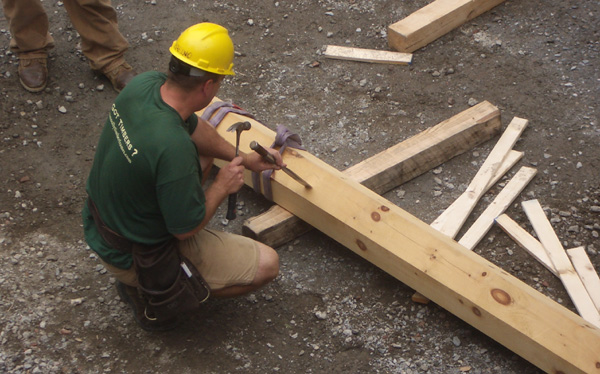 Everyone chisels a memento in the ridge beam.

John and Sarah add their initials: "J + S T".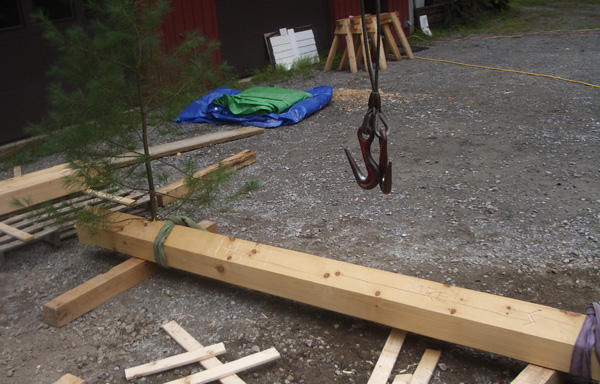 The ridge beam is ready to be raised.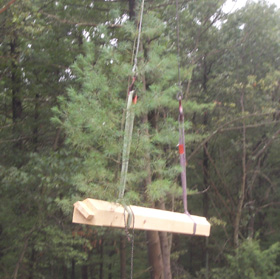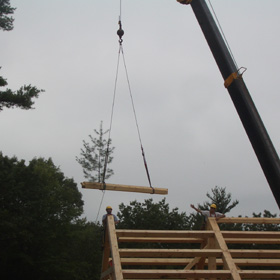 And off it goes.
The ridge beam is dropped in position.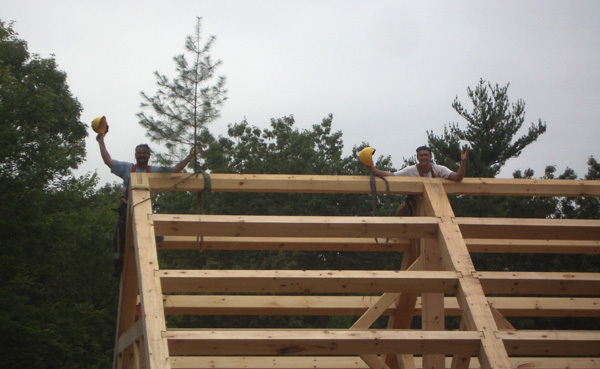 Cheers... the final beam is in place.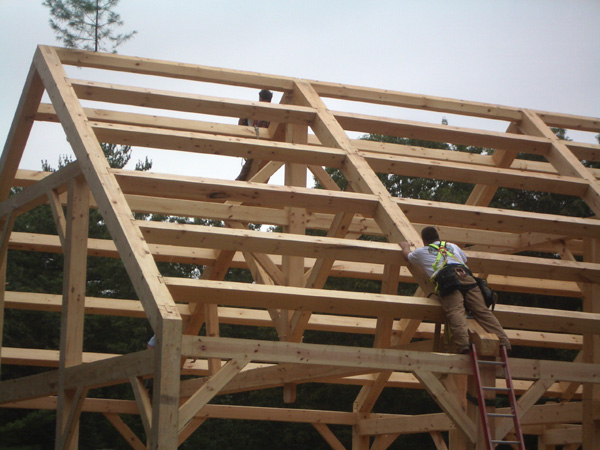 But, the frame is not quite complete... wedges are placed to secure the roof purlins in their dove-tail joints.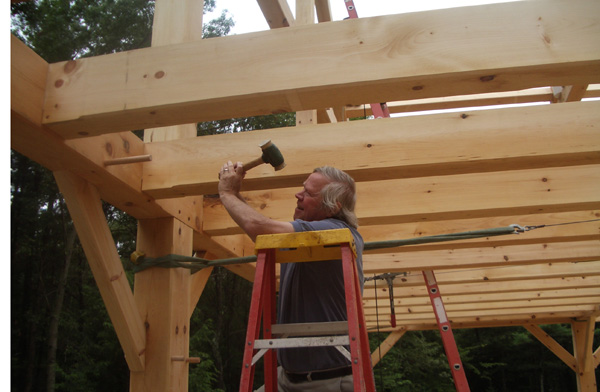 And the final pegs are driven.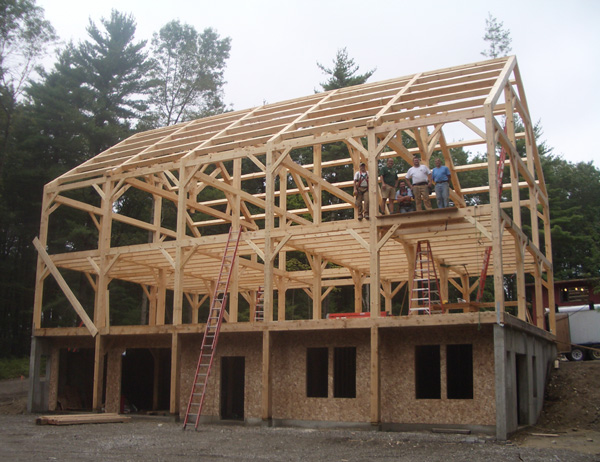 Now, Cheers! The barn frame is finished!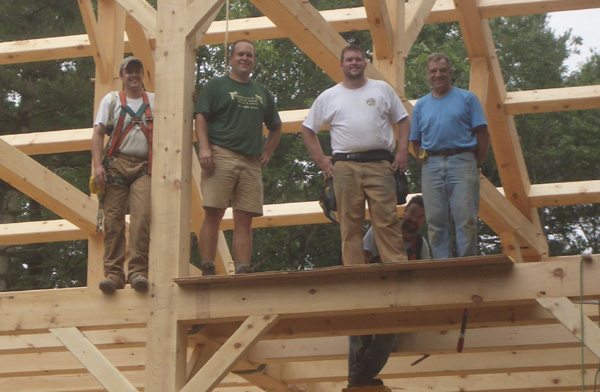 A closeup shows the smiles on the crew's faces.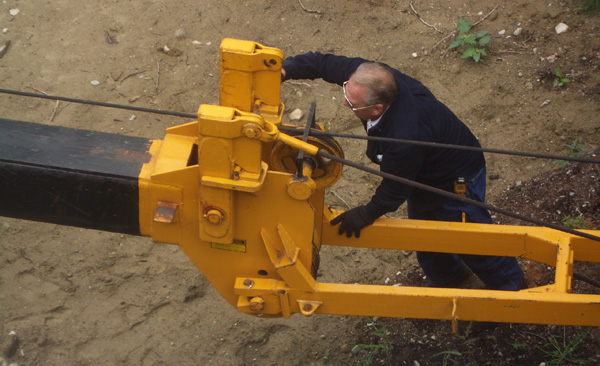 Now it's time to pack up and head home.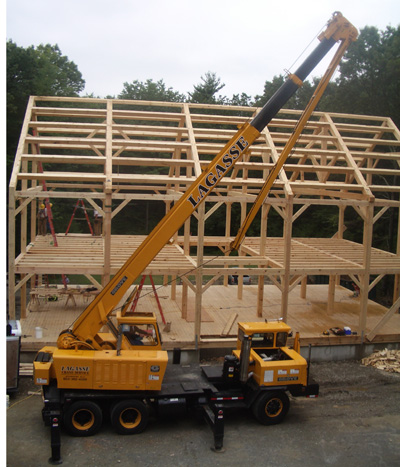 The crane extension is folded.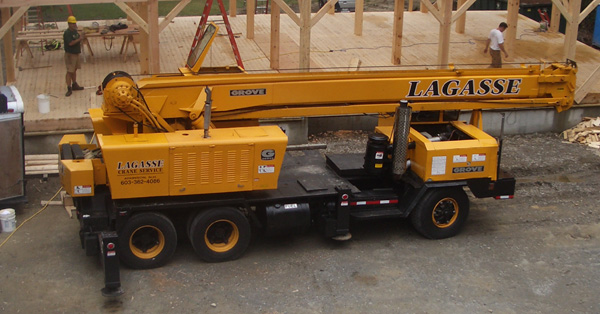 Gene is ready to roll.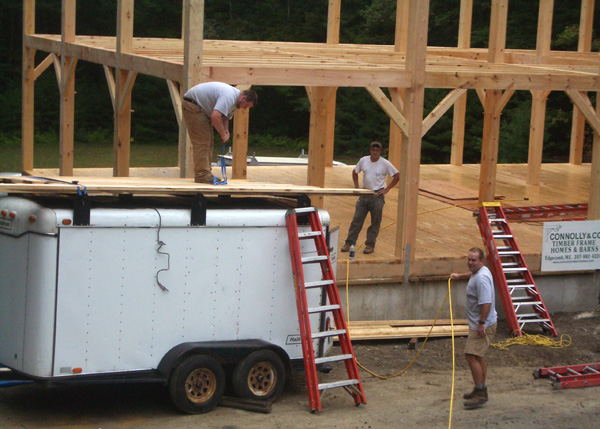 Connolly's crew packs up, also.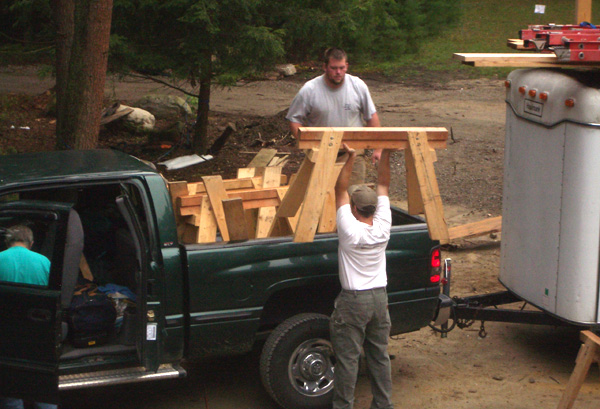 They are ready to roll.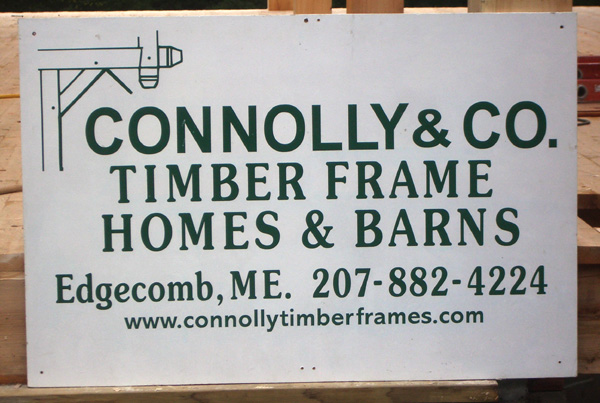 Here's a plug for the great organization that built the barn.