Old Tech - Vintage Radio Site
The Barn Construction
Main Frame — Rising the Third and Fourth Bents.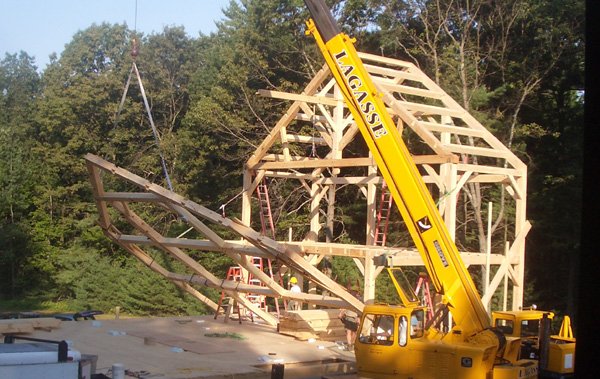 The third bent is on the way up.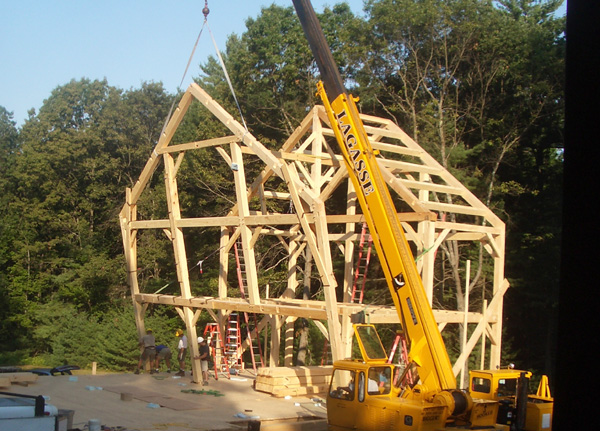 The tenons at the base of the posts are placed in the mortises of the sills of the deck.
The remaining post and braces are placed.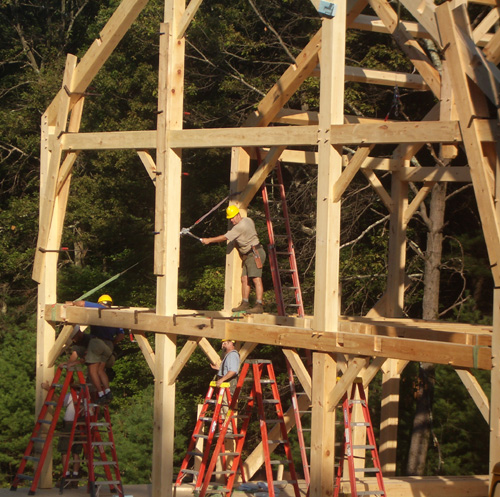 Again, a come along comes in handy to pull the bents together.
Cross beams tie the bents together.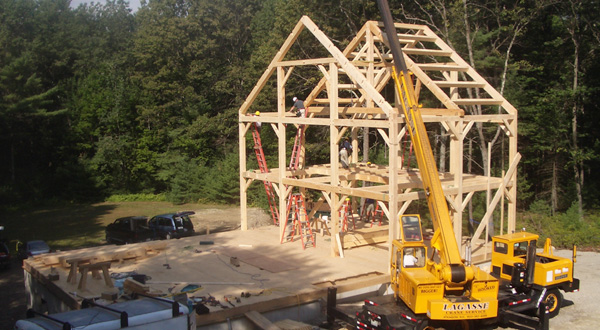 Three bents are in place.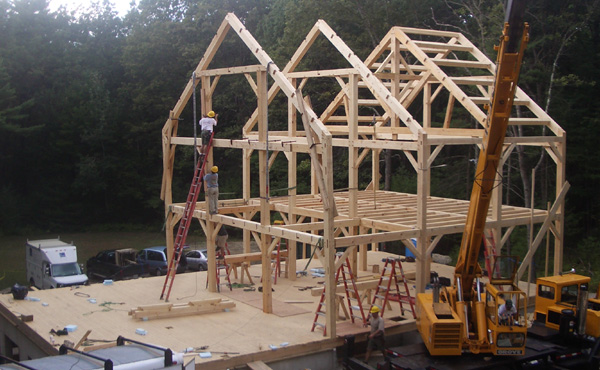 Only a few hours later, the fourth bent is raised.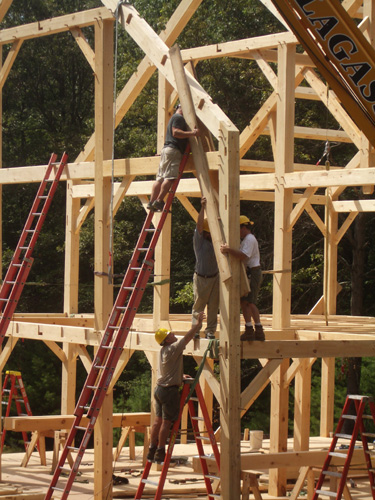 Team work! The bracing that was attached to strengthen the bent while it was being raised is removed.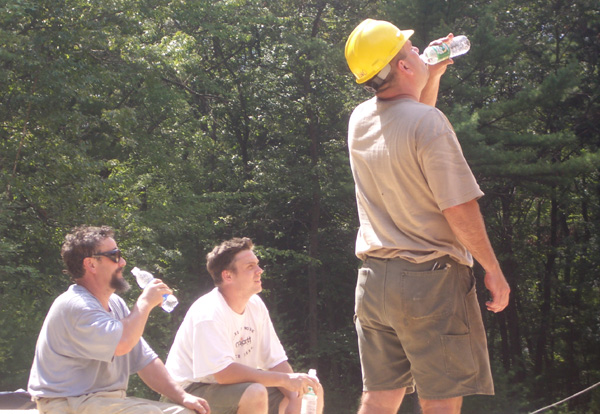 The pause that refreshes. Rick C., Nat and Chris admire their work.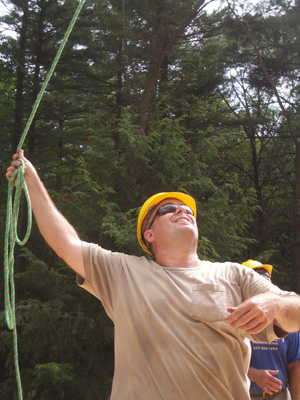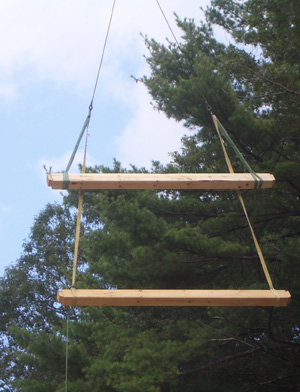 Chris guides the purlin and ridge beam being lifted by the crane.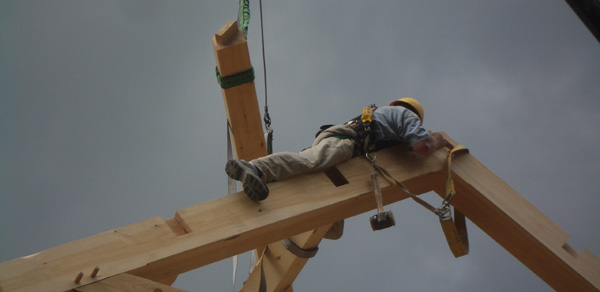 The ridge beam arrives.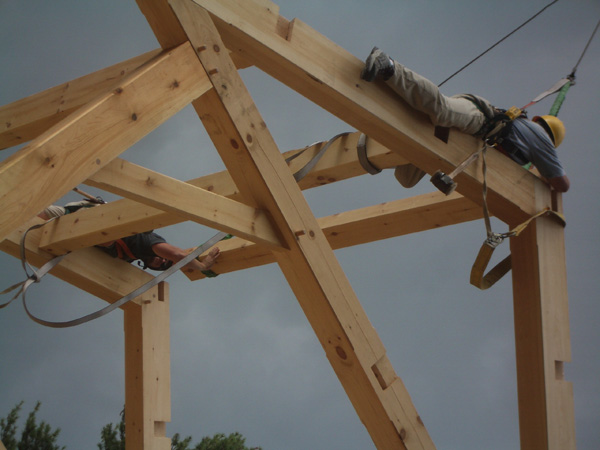 The ridge beam slides into place. Note a safety harness is used for this part of the job.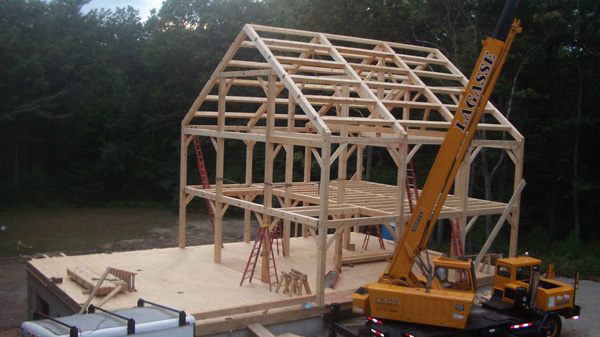 Four bents, floor purlins and roof purlins are complete.