Old Tech - Vintage Radio Site
The Barn Construction
Main Frame — Raising the Second Bent.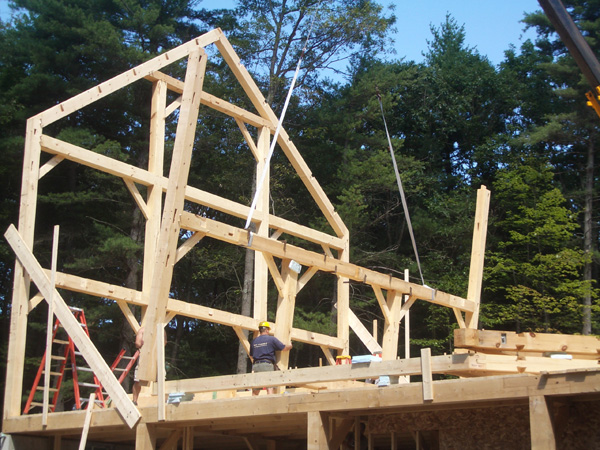 The lower section of the second bent, a king truss, is raised into place.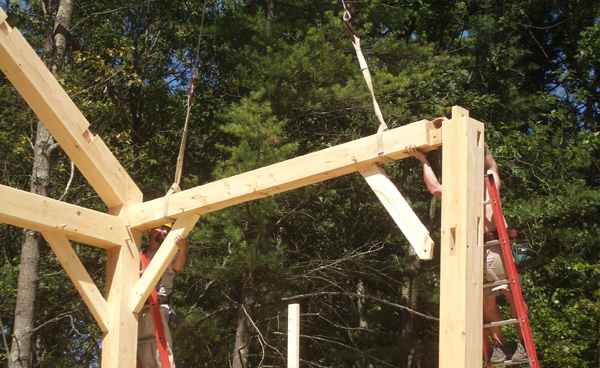 Cross beams are positioned.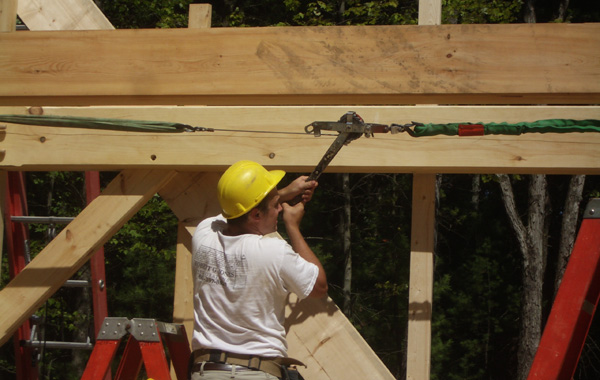 Nat finds that a come along comes in handy to pull the bents together.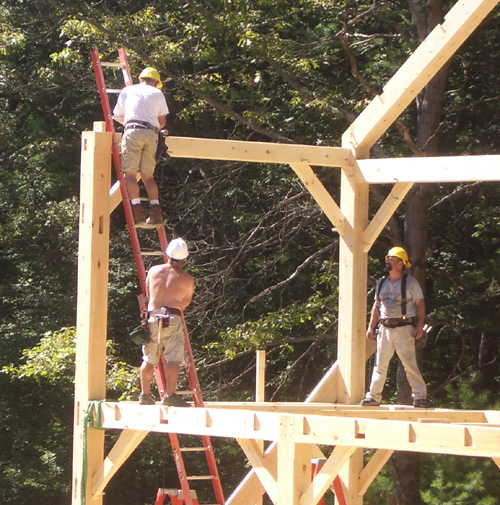 The cross beam for the other side is positioned.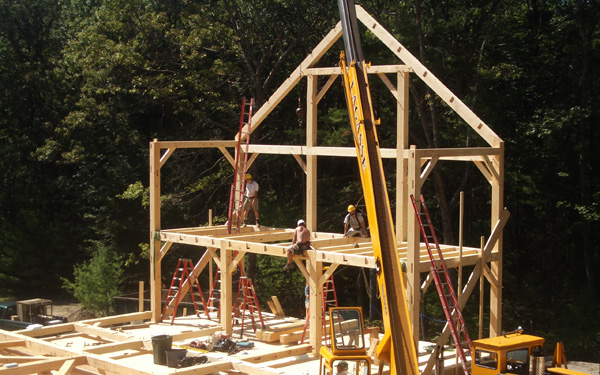 Floor purlins are placed. It is beginning to look like a barn!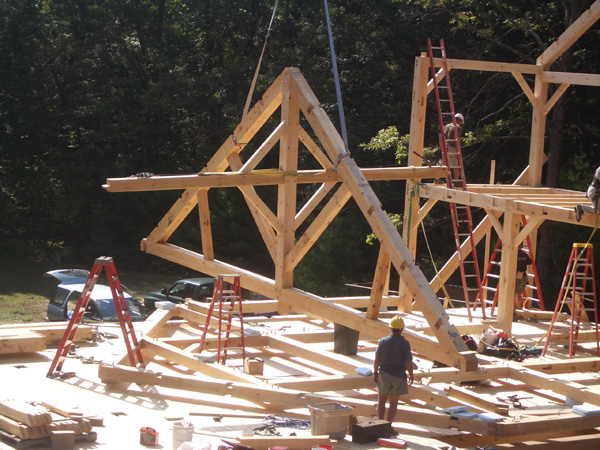 The king truss, including ties to the adjacent bents, is raised.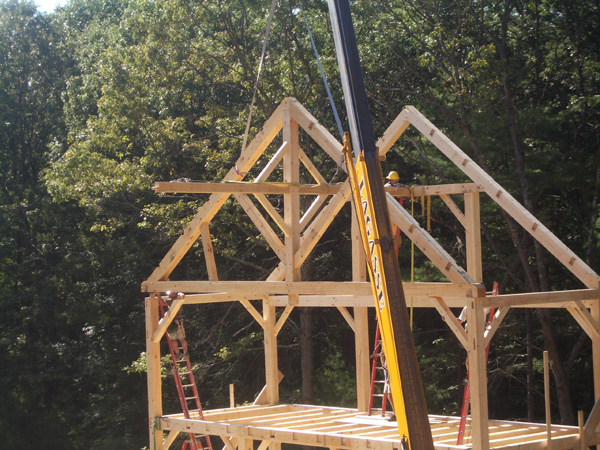 The king truss drops into place.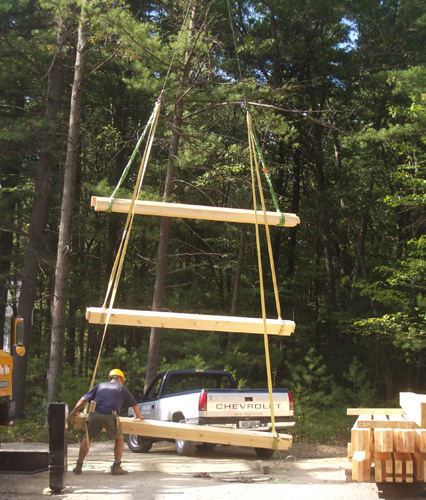 Now it's time for the roof purlins. They are lifted several at a time.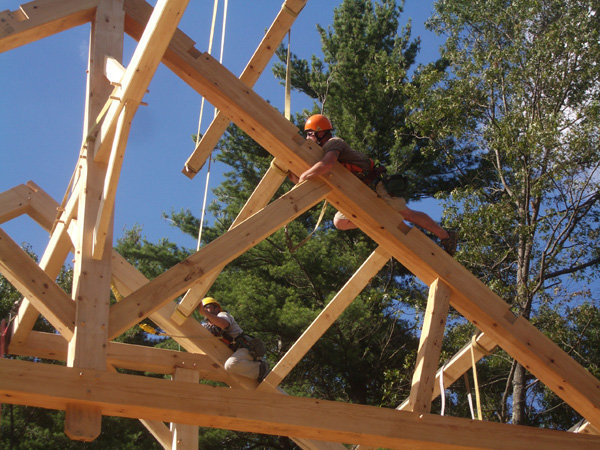 Climbing skills come in handy in placing the purlins.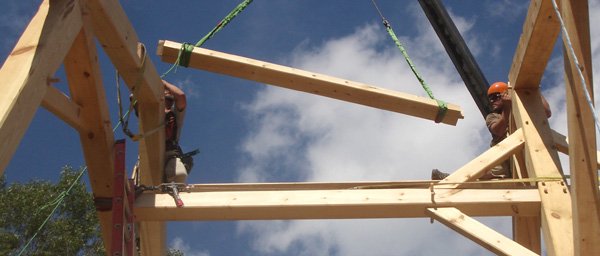 The ridge beam arrives.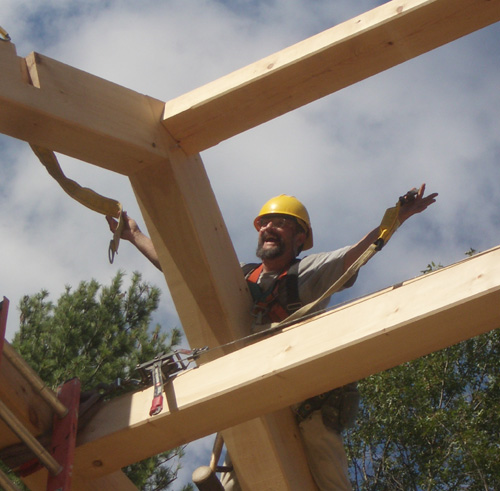 Rick C. celebrates. The ridge beam dropped perfectly into place.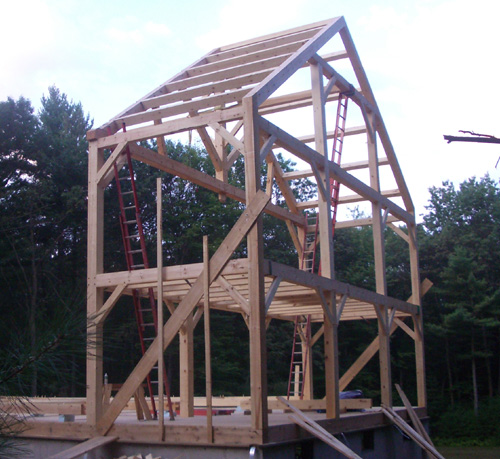 Two bents are complete, including second floor and roof purlins.